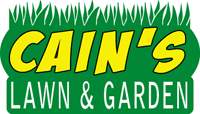 Professional Cut:

We're are trained to cut your lawn in the best and most efficient ways. Our equipment is kept in excellent condition. Our lawn mower blades are sharpened daily and changed often. The height of the cut is adjusted as necessary throughout the season. All of this is done to assure you of a clean cut and manicured look.



Pest and Disease Resistance:

The proper cutting of your lawn promotes a thick and healthy turf that better resists pests and diseases.



Fertilization and Weed Control:

Our combination of granular feedings along with liquid applications of weed control mean the ultimate in turf grass care.



Fertilization:

Your lawn will receive five applications of properly timed granular fertilizer. This will promote a thick and healthy turf. The first defense against unsightly weeds.



Crabgrass Control:

Your first application will include pre-emergent crabgrass protection.



Broadleaf Weed Control:

We will apply liquid applications of broadleaf weed control as necessary. This will control dandelions, clover, and more than 40 other broadleaf weeds.



Protection from Damaging Insects:

Protection from grubs, chinch bugs, sod webworms, and other damaging insects is available for an additional charge.



Free Monitoring and Call Backs:

We check many lawns between applications and monitor pest activity by area. This means your lawn is actively monitored for potential problems. We also encourage you to be on the lookout. There is no charge for service checks or re-treats for controllable weeds. In fact, call us anytime you have a question.



Professionalism:

All of our technicians are fully trained. They are tested and licensed through the State of Washington



Mowing and Watering Tips:

Our technicians will advise you on proper mowing and watering needs for your lawn. If you are on our mowing program, relax it's already done for you. All you need to do is water as suggested with each application.

Our slow release granular fertilizer continues to feed the grass, weeks after it is applied, penetrating deep into the soil as needed. Most liquid fertilizers release much faster, promoting excessive top growth rather than developing a deep root system. But at Cain's Lawn & Garden our granular fertilizer promotes a thick and healthy turf.

Additional Services Offered
Power Raking (Dethatching):

Recommended every other year to help reduce thatch build up and promote a more healthy and dense turf. Keeping the thatch level to where it should be will also help water, fertilizer and pest control products get to where they need to be, at the root zone.

Core Aeration:

Recommended every year. this also helps in thatch reduction and aids in soil penetration of air, water and fertilizer. It reduces compaction and stimulates new root growth.

Sod Installation services

for lawns too damaged for repair for an instant beautiful lawn.

Slit/Over seeding:

Recommended for lawns which have been neglected, that have bare areas or are just thin. Very effective and costs much less then resodding.

Bush and Hedge Trimming:

Just call when you want them trimmed, or tell us now so we can schedule for proper trim time.

Spring and Fall Clean ups:

Includes leaf and debris removal from lawn and shrub areas, and an initial cutting in the spring or final short cut in the fall. Weekly leaf removal is available with mowing visits in October and November

Landscape Bed Weed Removal:

Includes pulling and spraying of existing weeds in areas of the landscape other then the lawn.

Snow Removal:

Includes all paved areas such as drives, sidewalks, porches and stairwells.
Copyright 2011 Cain's Lawn & Garden. All rights reserved.

Call today for a
Free Estimate
(360) 312-9524
or (360) 927-4418

Call for Service Today! 360-312-9524 or 360-927-4418

Serving Bellingham,
Whatcom
& Skagit
Counties

---
Residential Mowing Service


Convenience: You can depend on us to be there each week. You will be given a scheduled day and we will be there on that day every week (inclement weather may affect schedule). You do not need to be home. We will cut and trim your lawn weekly, and edge it every other week. We always take away the clippings!