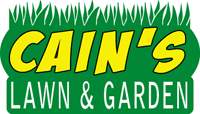 ---
Copyright 2011 Cain's Lawn & Garden. All rights reserved.

Call today for a
Free Estimate
(360) 312-9524
or (360) 927-4418

Call for Service Today! 360-312-9524 or 360-927-4418

Government
At Cain's Lawn & Garden we are able to service any landscape maintenance need for all types of Governmental agencies. We can custom-tailor a program to fit your specific requirements.
Mowing
Turf Fertilizations
Weed Control
Insect Control
Shrub and Small Tree Care
Landscape Bed Care
Dethatching
Core Aeration
Slit or Over seeding
Sod Installation
Turf Renovation
Landscape Clean Ups
Field and Brush Clearing
Seasonal Flower Change Outs
Snow Removal

The "organic solution" with natural fertilization, weed control and feed trees


Mow • Edging • Shrub Care & pruning • Property Weed Control
• General property Clean Up



46 Visits:

Weekly Spring, Summer and Fall; Bi-weekly Winter: We provide our full service for commercial, government and residential properties



37 Visits:

Mow, edge, trim and blowing. (You may addFertilizing and weed control)



26 Visits:

Bi-weekly, year-round, full care. (For Rental Properties)

Serving Bellingham,
Whatcom
& Skagit
Counties